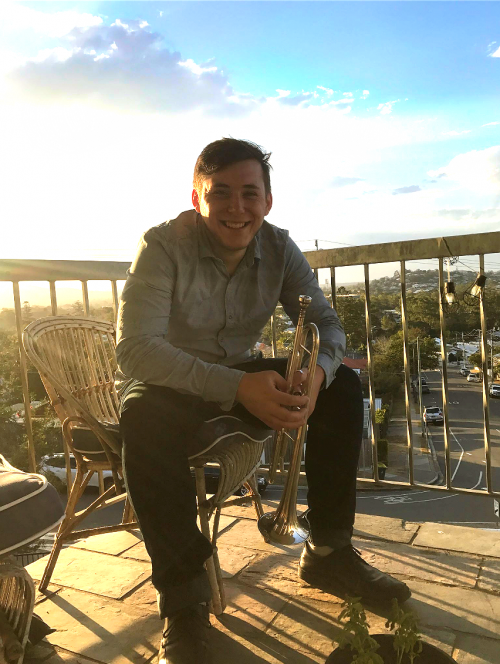 Kelvin Grove

Trumpet Lessons | Skype Lessons
will travel to you within: Inner suburbs please enquire.
Qualifications: Associate of Music Performance (Amus - Trumpet), Certificate of Speech and Drama
Pricing: $40 for 30m, $50 for an hour
Styles: Contemporary, Classical, Jazz
Suitability: 8+, Beginner/Intermediate
---
Bio
My name's Matthew Muller and I've been playing the trumpet for close to 15 years. I have experience in Terrace jazz/concert band, Queensland Youth Orchestra, Queensland Winds and Brass, Brisbane Brass, Squids Theatre, and various local Brisbane acts. Over the last two years, I've been privately tutoring students and have had the wonderful opportunity to be involved in their development. Students who could barely make a sound when I started with them are now taking their first exams, playing their favourite movie soundtracks, and joining orchestras. 
I'd like to extend an offer of private tutoring to any aspiring beginner trumpet players looking to begin their journey into the wonderful world of music. 
I am able to tutor both in person and over webcam.
---
Teaching Info
I believe the most important part of beginner trumpet playing is to find the fun. It's what will drive you to practice, improve, and enjoy your time with the instrument. I ask what music my students like, we learn them, and I find ways to link these pieces to more general techniques that can be applied to all music, opening up further opportunities to learn new music. This method has created a solid basis for building healthy practice habits and a more enjoyable experience for everyone involved.